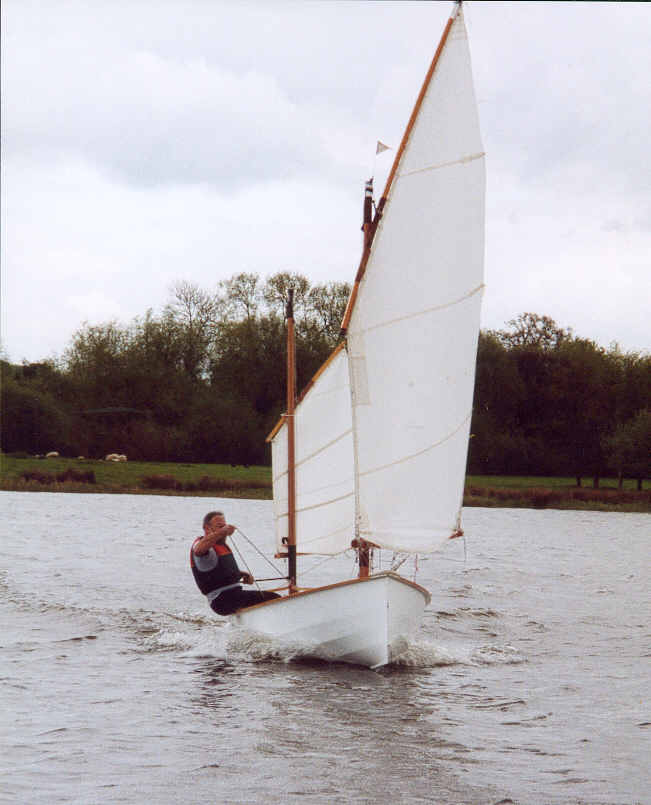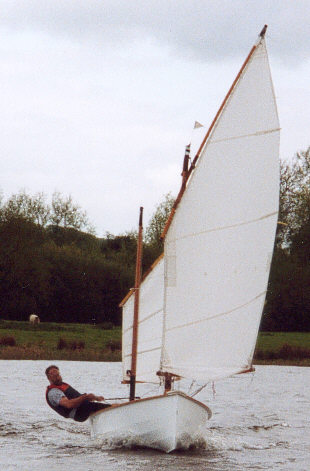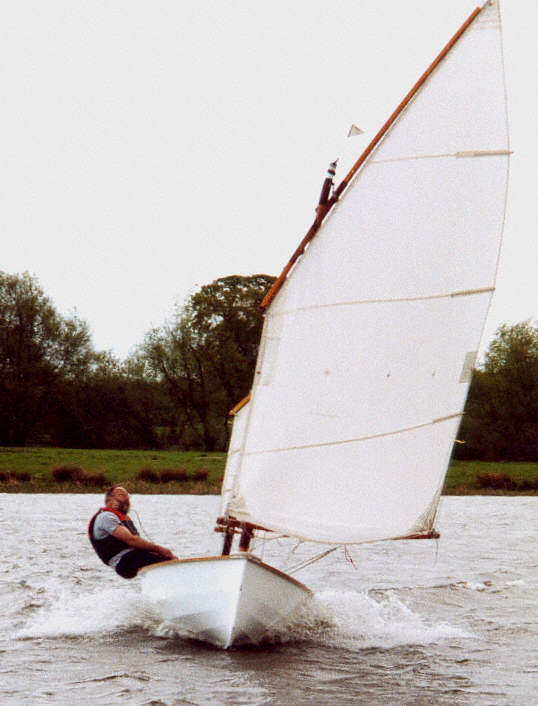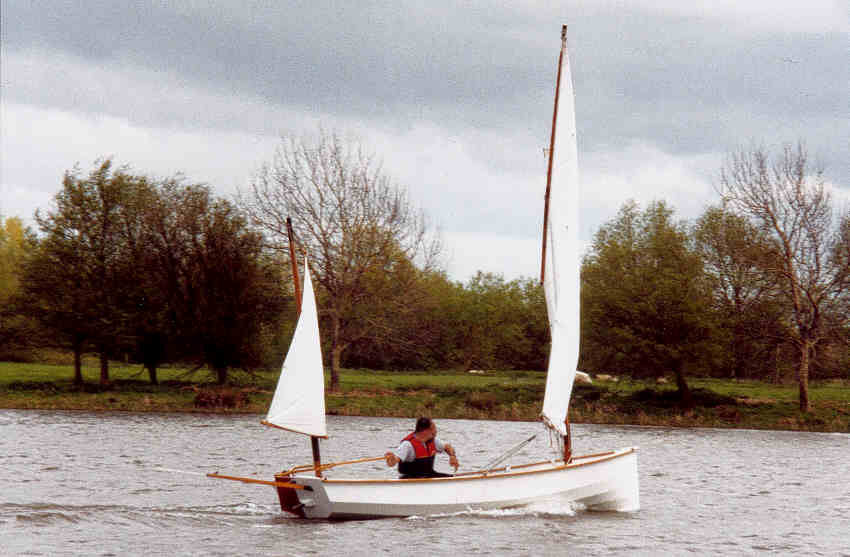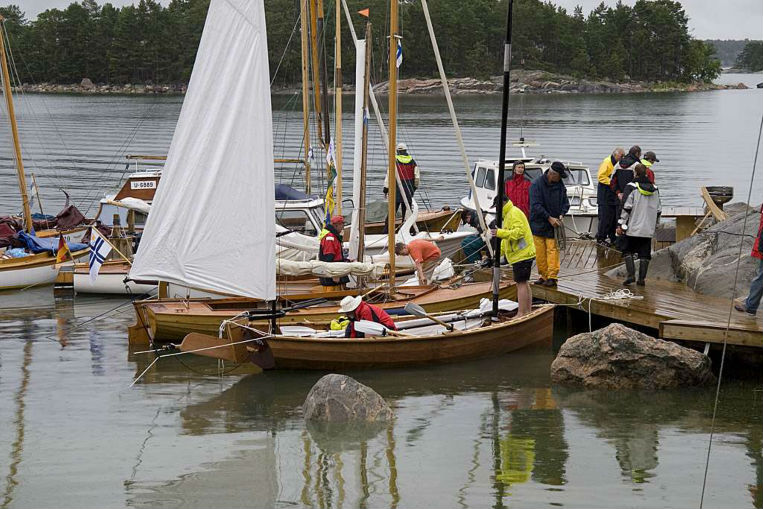 Photo courtesy of Ville LIndfors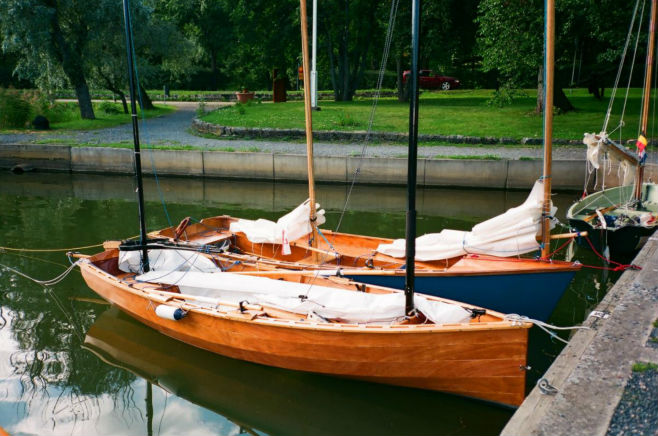 P. Lord's 5 plank Apple 'Vips' with Wojtek Baginski's ketch rigged Bay River Skiff 17 in the background. Photo above courtesy of Wojtek Baginski.
Many thanks once again to Wojtek Baginski for the picture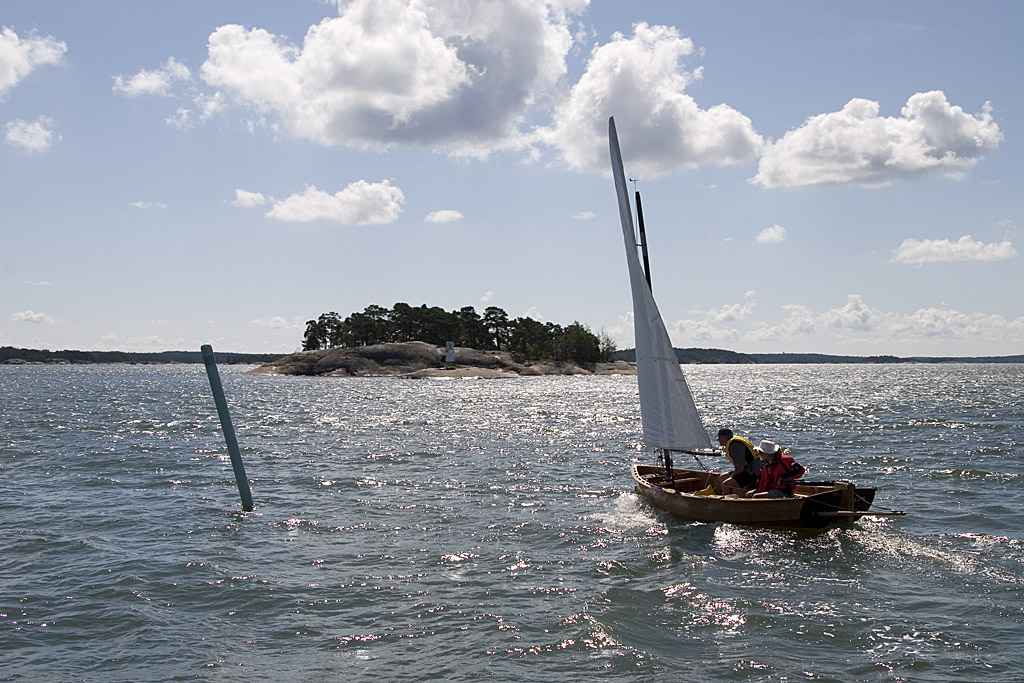 Photo courtesy of Ville LIndfors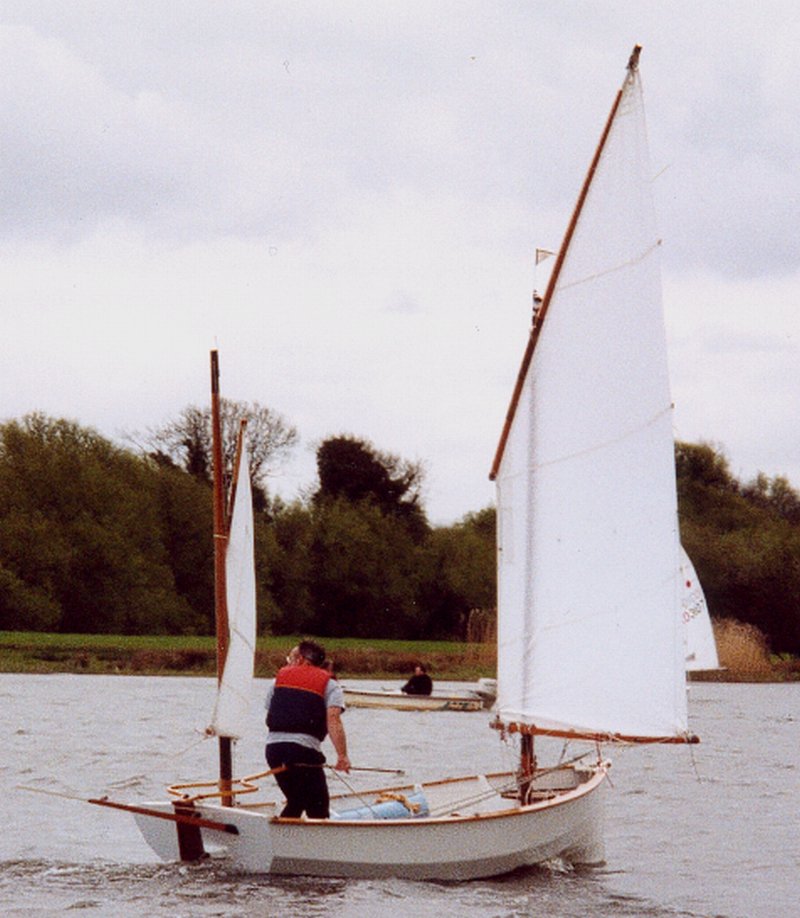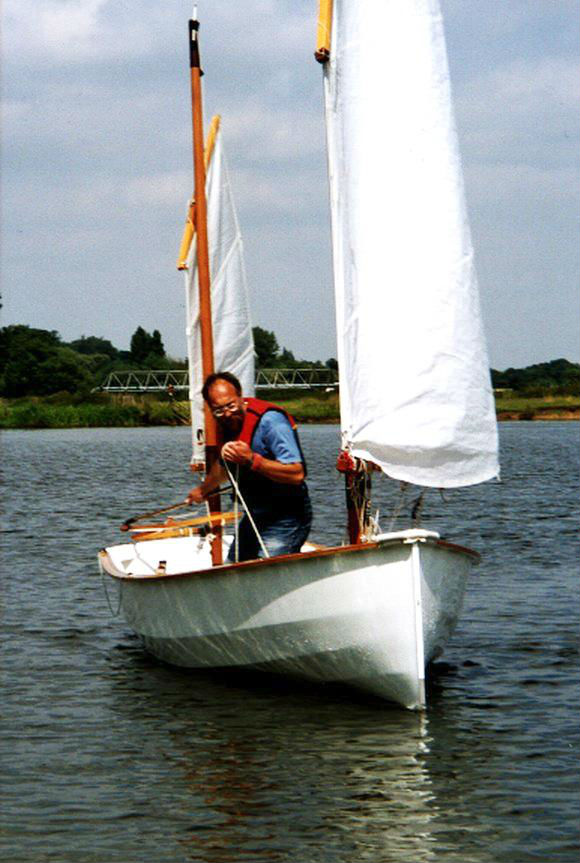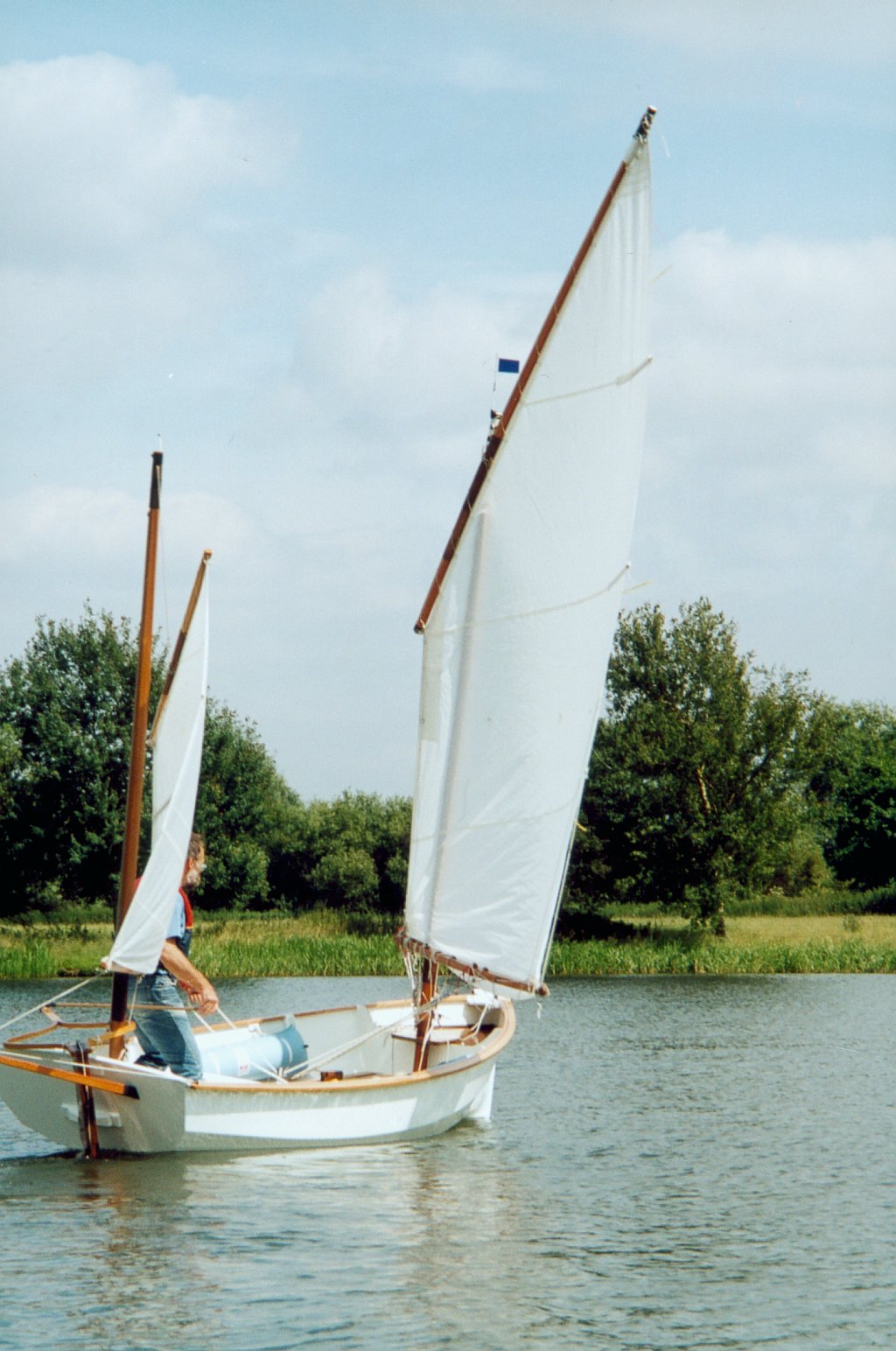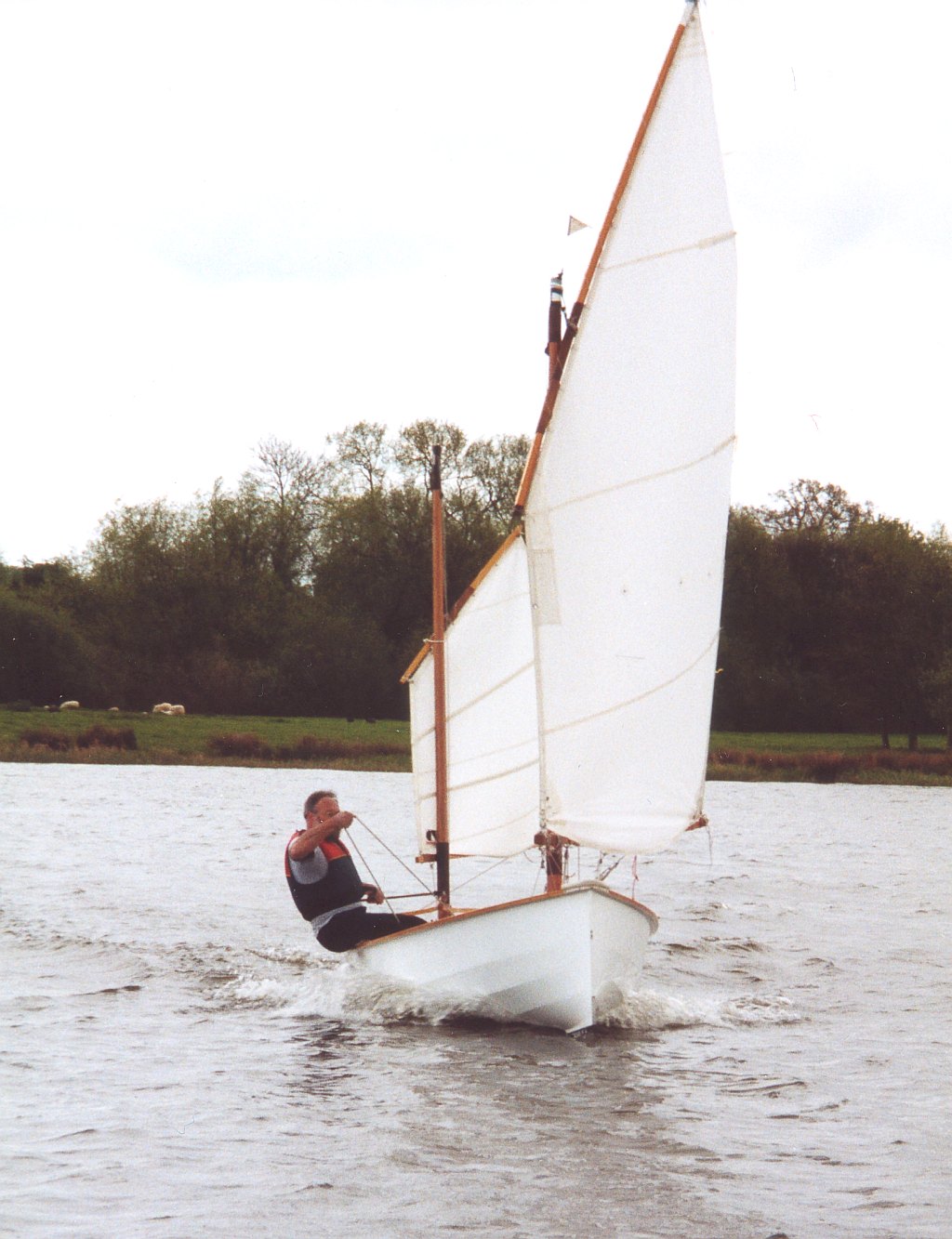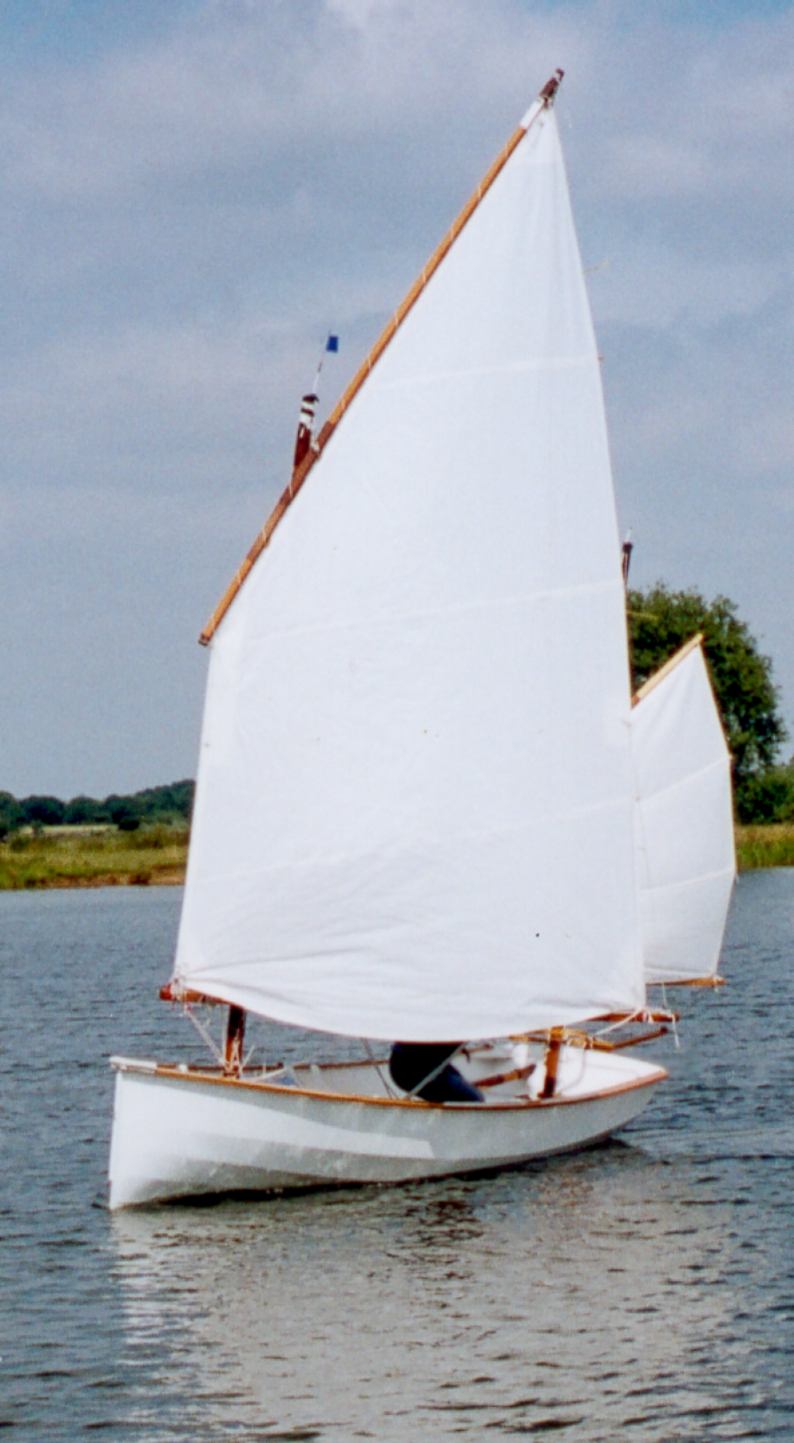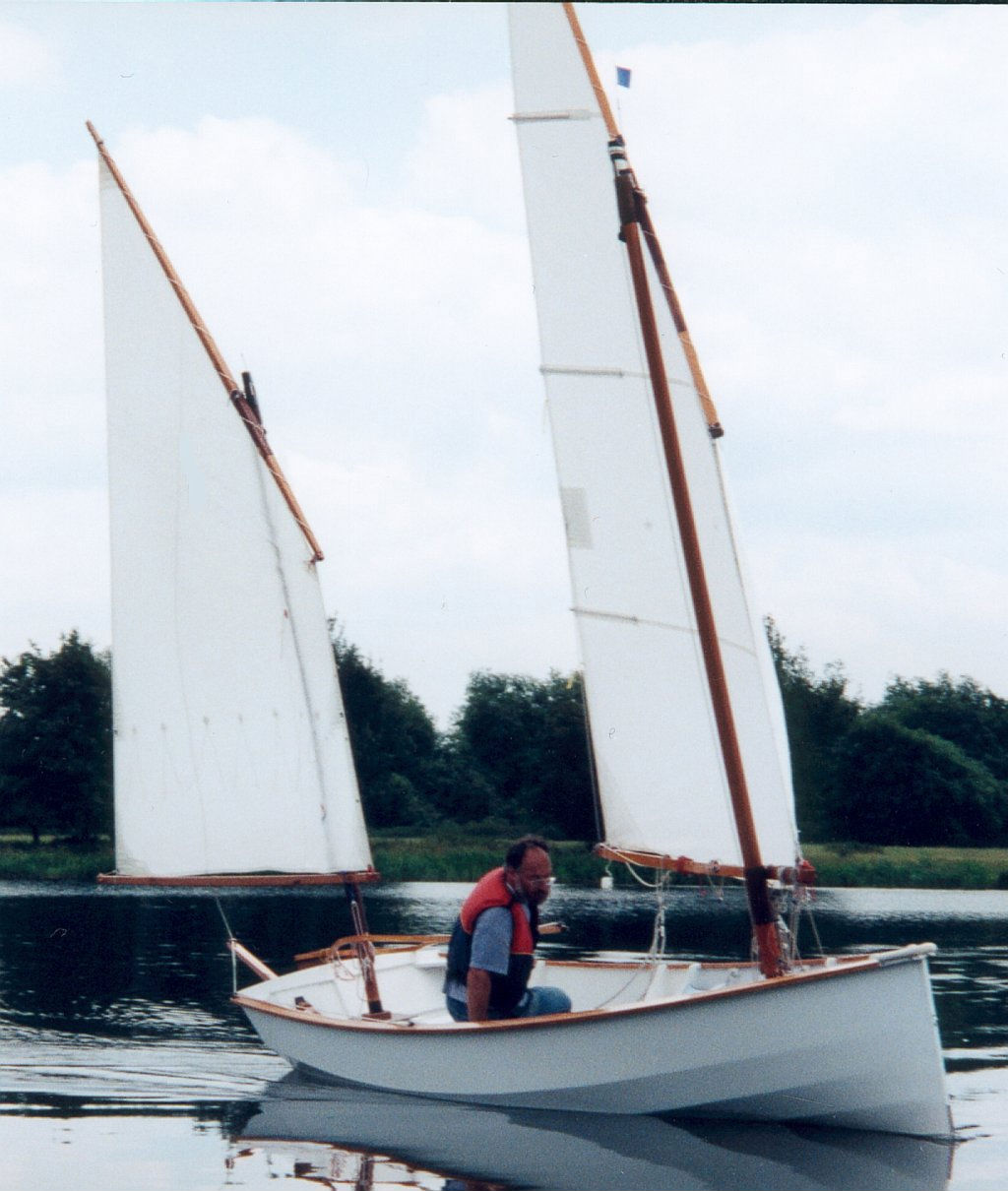 Here, with two men and 90kg - almost 200lbs - of ballast [which takes away the need to sit her out], it would only take one additional adult to bring her to her maximum displacement. In this guise with her crew of two, during the 2009 Raid Finland, 'Vips' finished only 15 minutes behind a much larger bermudian rigged centreboarder after a day-long starboard tack beat in light winds, pointing as high and clearly almost as fast. That is pretty good going, Mr Lord! When rowing, only the twenty-four foot long Michalak 'Raider', pulling 3 oars, bettered her. As you might gather, Peter Lord is pretty pleased with his version of the Apple as a good all-round raid boat.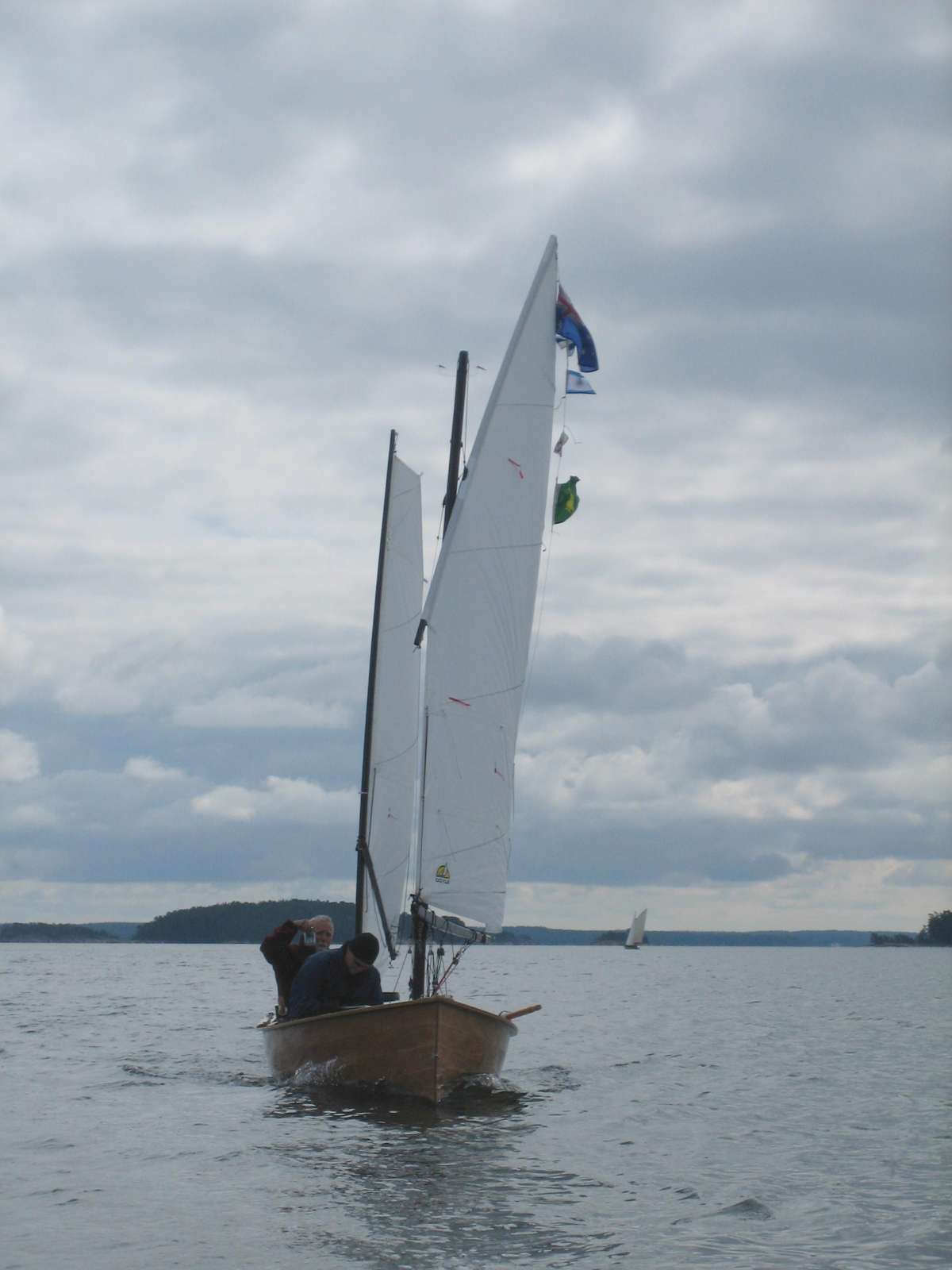 Photo above and the two below courtesy of Wojtek Baginski.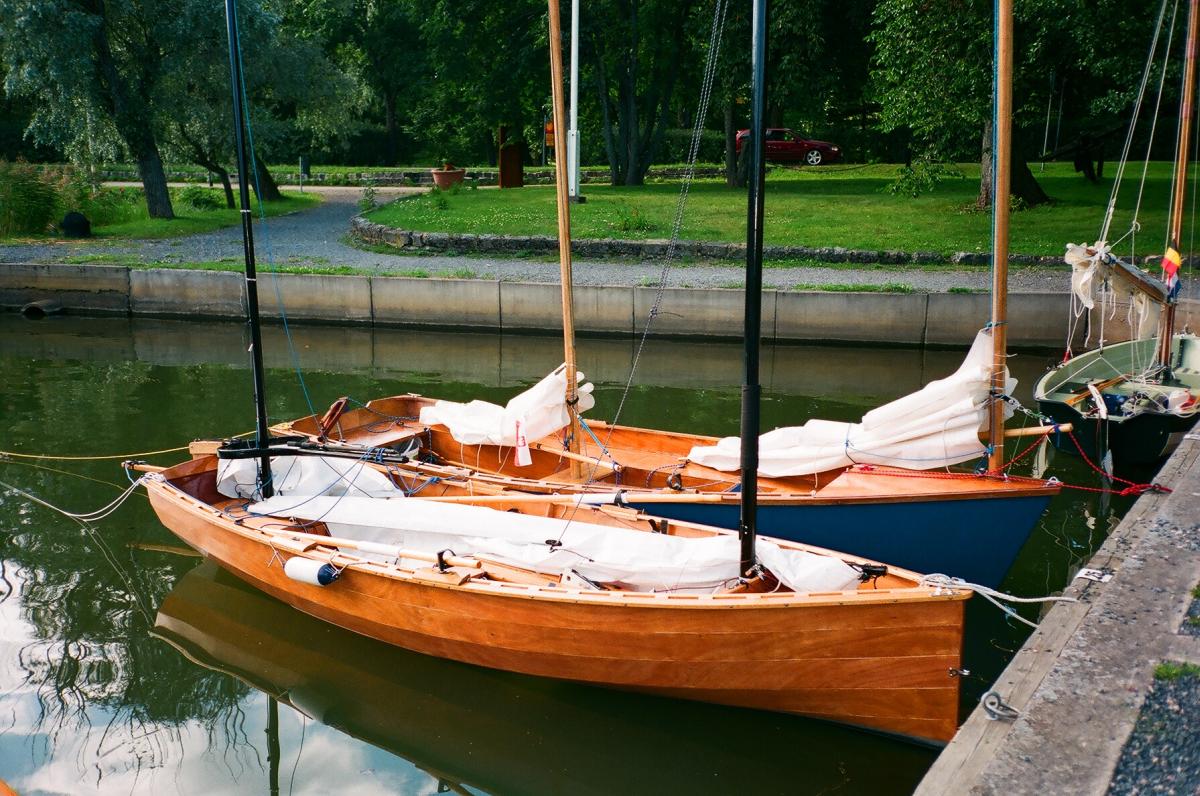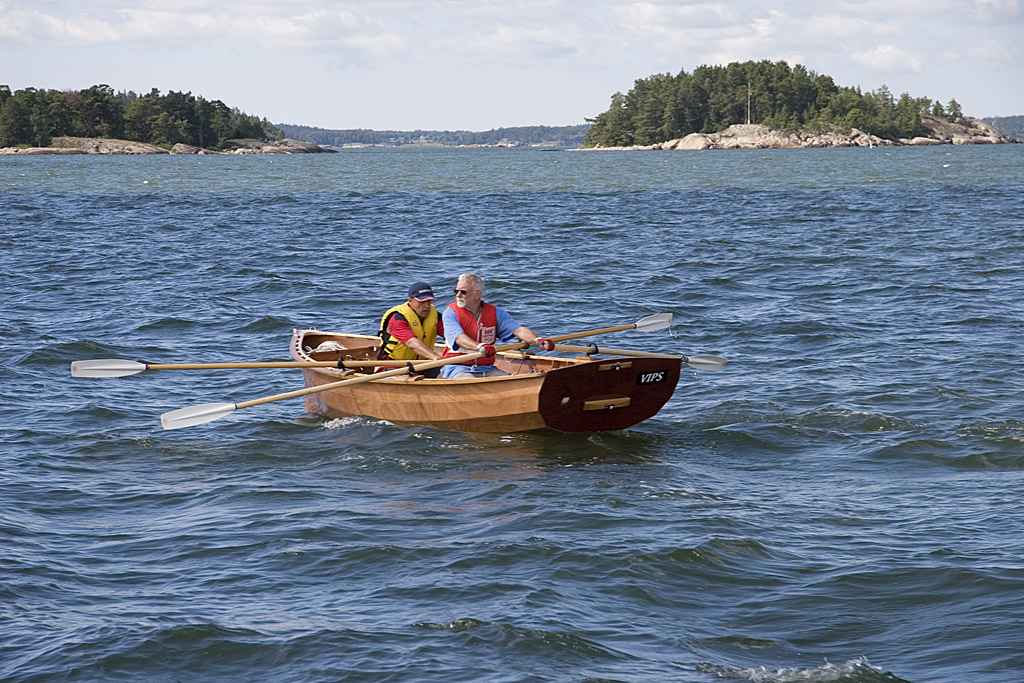 Photo:Ville Lindfors